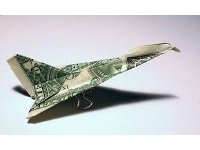 MasterCard PriceAssure Works to Guarantee You'll Get the Cheapest Airline Tickets
Though there are a few airline ticket estimators out there, you still stand the risk of missing out on the cheapest rate. Really good prices can last only a few hours, so if you're stuck behind your desk with your boss looking over your shoulder, forget about that discounted ticket. Instead of playing the guessing game, wouldn't it be great to guarantee you'll always get the lowest price?
Many airlines offer a credit if the ticket price drops after you book. However, getting those credits can be a hassle and a half: airlines and customer service call centers never end well. MasterCard's new program,
PriceAssure
, aims to do just that. Launched in partnership with Yapta.com, PriceAssure tracks your itinerary and lets you know if prices have fallen since purchasing your ticket.
Enrollment is free for MasterCard users regardless of their issuing bank, and the program's extensive list of eligible carriers includes American Airlines, United, Delta and Virgin America. Just use your MasterCard to purchase your ticket directly from the carrier online, on the phone or directly from the ticket counter. This does mean that you have to forgo booking through a site like
Vayama
, which can offer a discount, but many see the perks of buying directly from the airline as worth the risk of spending more on tickets. Once again, MasterCard offers money-saving perks for its
airlines credit card
holders.
How It Works
Buying your ticket with an enrolled card allows MasterCard to track your specific itinerary, which is confirmed via email immediately after your purchase. PriceAssure then tracks all the flights on the itinerary from the moment you book right up until takeoff, and will alert you to any price drops.
If a cheaper ticket for your specified seat class comes around, PriceAssure sends you an email and gives you the option to call the airline to redeem your credit or for $19.95 per itinerary they'll claim it for you. If you don't mind a couple minutes of cheesy elevator music, it's worth waiting on hold with the airline, increasing the savings and keeping even more cash in your wallet. If you have a World Elite MasterCard, you can get the cheapest ticket
and
avoid waiting on the phone for absolutely free.
Airline credits can be used toward future travel, and PriceAssure can store the information in your account, so you'll never forget to take advantage of what you save. One of the greatest parts of the program is that it takes each carrier's specific flight change fees into account, so you're only contacted about real savings. And with superstar MasterCard
frequent flyer credit cards
like the Continental OnePass Plus, you'll save doubly by earning rewards on your airfare.
Enrolled MasterCard users can now say goodbye to the days of guessing ticket prices and can rest assured that they'll get the lowest price every time.