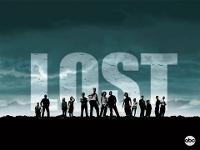 LOST and Found: What's Your Money Management Style?
In our never-ending attempt to get to know our Savings.com Community better, we've offered up a variety of interesting polls and quizzes. A couple of weeks ago readers had the chance to test their
money etiquette
skills. We've explored
saving strategies
,
saving styles
and
saving sins
.
If you haven't had the chance to take these quizzes, take 'em now! It's not just a way for us to get to know you better--but an opportunity for YOU to get to know you better as well. And it's fun!
This week's quiz was inspired by the imminent return of one of my favorite shows, LOST. A show where the fan base is so rabidly dedicated to watching, re-watching, dissecting and discussing its every moment that the President of the United States preempted his State of the Union address just so it wouldn't interfere with the LOST season premiere.
So in honor of the kickoff of the sixth and final season of ABC's LOST on Tuesday, February 2nd, I present a quiz that ascertains your money management style by assigning your M.O. to a popular LOST character. Are you Jack, Sawyer, Locke or Hurley? Take the quiz and post your result in the comments!