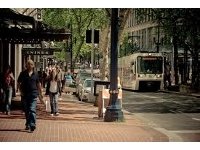 My Dream Staycation
I really love to travel, but sometimes I wish I could just unwind for a week without any of the stress of packing, planning and spending lots of money. A staycation, a vacation spent at home, is a perfect alternative to the typical vacation. The planning can't be helped unless I want to be a hermit and not leave my house, but I can avoid packing and save a bunch of money on the cost of a hotel and gas or airline tickets, yipee!
I've never actually taken a staycation, so to make it memorable and relaxing I need to map out some guidelines. To do this I am looking at my favorite things about a vacation and trying to figure out how to incorporate them into my staycation:
I love the adventure of going somewhere new, especially if there is a historical or cultural aspect to it.
I like eating out and not having to do any food prep or dishes.
I usually have money set aside for frivolous spending.
Swimming is always high on my list, be it a pool, lake, the ocean or even a stream with a swimming hole.
I usually like to stay somewhere that has great day trips, so I generally spend another hour in the car going somewhere during several of my vacation days.
And last but not least, I let go of any ongoing problems or stresses while on vacation.
Now I just have to figure out how to incorporate my favorites at home.
I am lucky to live in a really great city. I have terrific museums, a world class University, beaches and mountains all within 15 minutes of each other. I often take it all for granted and don't enjoy it as much as I should. My plan is to find out if there are any scheduled speakers at the University--we've had Nobel Prize winners to John Cleese and I've missed them all. I also skip a ton of great concerts and special museum events. Not this time. To make the most of this staycation I am going to search all the local events and enjoy some of them. My "new experiences with culture" category is taken care of.
Next is food. Since I really do want to feel like I'm experiencing something out of the ordinary I am going to try some new restaurants. How exciting--a new place each night, maybe one or two nights with takeout. Oh, this sounds good and I might even find a favorite new local eatery in the process! I'm accepting that I will eat breakfast at home--it's my least favorite meal of the day and I never have liked going out for breakfast. For you breakfast lovers, don't let me stop you, head to a new breakfast joint or a tried and true restaurant and enjoy!
Now I come to frivolous spending. This will be a tough one for me. On "real" vacations I find something that I really like and I can justify getting it by saying that it'll remind me of my wonderful trip. How am I going to do that on my staycation? I will try to get something during one of my day trips. I'm not sure if I will be successful, but I think my staycation will still be a success without the unnecessary trinket.
My wonderful location gives me the opportunity for some awesome day trips within a one hour drive from home. Wine tasting is high on my list, and maybe I'll find some really cool wine glasses to buy. Hiking is another option, though I'll need to find some new trails, since all the close ones have been well worn by me. I'm also thinking a spa day will be a nice addition to my staycation and I won't have to drive far. One day at the beach will cover my swimming requirement. I'll make it a day trip and go to a beach in a nearby town that I don't usually visit.
Wow, I think my dream staycation will be just as jam-packed as a regular vacation. Now I just have to forget about the daily grind and have fun! Home sweet home, here I come!
Have you ever stayed at home on your vacation? Share with me what worked for you and what didn't.