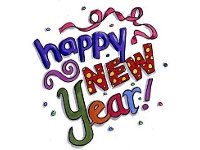 My five favorite money-saving tips of 2012
As divided as our country can be when it comes to topics like politics, gun control, and Team Edward/Team Jacob, there's one thing we can all agree on: saving money rocks.
That's why I love sites like Savings.com, which have a core mission--a raison d'etre--of helping you hold onto your cash.
That's been my mission as well, and I hope you've found some great deals and valuable advice in the virtual pages of the Tech-pert. To that end, I've collected five of my favorite money-saving tips from the past year--just in case you missed them.
You gotta love cloud storage. It's like an external hard drive that lives online. And while Microsoft is by no means the only provider of free space, it beats both Dropbox and SugarSync, which give you just 2GB and 5GB, respectively. And if you need more, Microsoft charges as little as $20 annually for an extra 20GB.
The time has come to pull the plug on your pricey home phone service. As long as you have high-speed Internet service, you can switch over to either of these voice-over-IP-powered gizmos and enjoy dirt-cheap local and long-distance calling. You can even keep your existing number.
AT&T, Sprint, and Verizon charge a hefty monthly fee for their mobile hotspots--whether you use them or not. And you're contractually obligated to pay that fee for two years. That's why I strongly prefer an option like the DataJack or TruConnect, which let you pay as you go and don't lock you into a contract. Their hardware is a bit outdated, but if all you need is occasional Internet access when you're on the go, it gets the job done--for considerably less money.
Did Santa bring you a new laptop? That's great, but what are you going to do with the old one? My preferred option: wipe Windows and install a user-friendly version of Linux. It's free, fast, and guaranteed to make that old laptop feel almost new.
At this point it's almost a bad joke how much Microsoft continues to charge for its Office suite. Thankfully, if you need only word processing, spreadsheets, and/or presentations, you'll find plenty of competent alternatives that don't cost a dime. I continue to be a fan of Kingsoft Office 2012, which handles the basics--and then some--very nicely.
Now that you've heard my picks, hit the comments and tell me about your favorite money-saving tips--from 2012 or any other year! In the meantime, have a safe and happy holiday, and I'll see you back here in 2013.
Veteran technology writer Rick Broida is the author of numerous books, blogs, and features. He lends his money-saving expertise to CNET and Savings.com, and also writes for PC World and Wired.


(Source: Savings.com)