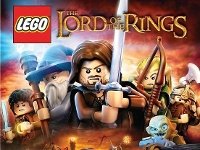 Non-violent videogame gifts for the Holidays 2012
When it comes to my kids playing videogames, I have two simple rules: no more than 45 minutes per day, and nothing with blood, guts, guns, and other violent images.
That leaves out a lot of the hot new releases, like Assassin's Creed III, Dishonored, and Halo 4. If you're a parent like me, that can create something of a quandary this holiday season: The kids have outgrown the educational stuff, but you'd rather not expose them to all that realistically rendered brutality.
Fortunately, alternatives exist. If you want to give the kids something new for the Xbox, PlayStation, PC, or other game system, you can choose from dozens of fun-filled titles that haven't a trace of violence, gore, or adult themes.
(I should note that the LEGO games do involve some fighting and/or shooting, but nothing of a realistic nature. Instead, it's more like the kind of pretend "pew-pew" stuff kids do on the playground.)
I'm also a big fan of Microsoft's Kinect accessory for the Xbox 360, which gets kids off the couch for physically active motion-controlled gaming.
Now, let's talk turkey. New videogame releases always carry a premium price—often as high as $60. If you're looking for cheaper alternatives, skip the new releases and opt for last year's big hits (many of which I've mentioned here). Most of them will be heavily discounted by now.