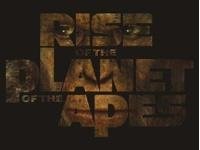 Planet of the Apes: Rise and Shop at Target
Could such an event occur such as "Rise of the Planet of the Apes?" We have dabbled in the notion that A.I. machines could one day take over the world. Or that aliens would invade our world. So now, Hollywood puts this idea in our heads that one day we might live in a world controlled by apes (
I feel a political joke coming on, but I'll leave that up to you
).
But what if I'm an ape and not human? How will I manage to upkeep an ape body full of hair? I'll knuckle walk over to
Target
to get eight essential supplies.








If you were an ape from "Rise of the Planet of the Apes" what products would you get from Target?
Charli "Chuck" Gulley is a screenwriter, filmmaker and freelance writer who lives in Southern California. Quite the tomboy, she enjoys Rugby, Fencing and touch football. She's an alumnus of the prestigious screenwriter's workshop, "Writers Bootcamp." Her passion is Hollywood, anything and everything to do with filmmaking. If you don't find her on set, you can find her at the arcade playing air hockey and eating pizza.