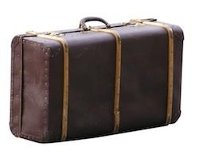 Travel Without an Agent
Wave Good-Bye to Travel Agents

When planning a trip, travel agents may be able to coordinate your trip a whole lot quicker than you can but many times they tack on a fee for their services. Also, often these agents are connected to certain hotel chains and airlines which do not afford you the same deals some others may. The agents often will get a kick-back each time they book with a specific chain. Try booking your reservations--whether at hotel, car service, vehicle rental or airline--on your own where you are afforded the opportunity of choosing from any number of service providers. By booking your stay yourself, you can avoid the agents fees and be afforded more options.

Compare and Save

Today the web-savvy traveler has a host of sites which offer travel help to those willing to search online. Sites like Orbtiz, CheapTickets.com and Travelocity will walk you through booking a flight, finding hotel accommodations and renting a car. These sites afford those visiting them the opportunity to view the offerings of numerous different options. Your entire trip can be booked online by just a few clicks. Some sites will even offer package deals to those planning an entire trip. Furthermore, these sites will allow you to choose the option of traveling during the cheapest days of the week or during a less costly time of day--if you are willing to be flexible with your travel schedule. Let's be honest, unless you're under the pressure of having to expediently get from one place to another, being willing to consider various travel times or dates is well worth the weight of that extra money you'll find in your pocket.

If you want to really speed through your check-out, go to Kayak.com. Instead of visiting any number of travel sites and clicking back and forth to the look at each of their listings, this site combines, compares and contrasts all three of the above sites and shows visitors the best available offerings found on any of the three sites. You can still book online, but the hassle of searching the different sites is removed from your travel planning.

Booking online has become the thing to do. Why? Because it saves time and the money charged by an intermediary--whether that be a travel agent or a rental, airline, or hotel agent whose salary will be tacked on in a fee added to your reservation. Go ahead, click away and resolve to travel and save.

Do you plan to travel now that Winter is over and good weather is on the horizon?