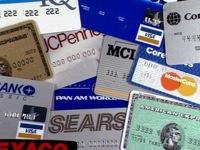 Rewards Programs: How Stores Buy Love and Loyalty
As consumers increasingly use the Internet, mobile apps and word of mouth to comparison-shop, retailers find themselves struggling to retain customers they once considered steady. New pitches to attract new customers and keep old ones involve traditional community engagement events as well as social media.
Loyalty programs
are a tried-and-true method of keeping customers engaged, whether by giving
Starbucks
addicts a personalized reloadable card or inviting frequent
Nordstrom
shoppers to exclusive events.
Two major gas companies have taken vastly different routes to monetize their most loyal customers.
Gasoline: easy to compare, hard to evaluate
Gas prices are among the easiest for consumers to compare--the same amount of the same product is advertised in nearly the same way. Conditions such as this could easily result in a race to the bottom as consumers flock to lower prices and leave more expensive stations behind. However, a mild form of product differentiation exists. Stations can capitalize on drivers' unwillingness to drive around the neighborhood searching for the cheapest prices, or try to encourage customer loyalty through branded credit cards. Two prominent gas companies, Shell and BP, have taken different tactics to encourage their credit cardholders to stay loyal.
Shell sets the bar just high enough
The average American consumes about 40 gallons of gas a month. Shell, of course, would like its customers to pump more. The
Shell credit card
offers a 5-cent discount on every gallon of gasoline, but only if the cardholder pumps 45 gallons of gasoline or more that month. If he makes the threshold, he's given a statement credit worth 5 cents for every gallon pumped. The economics work out quite nicely for the card company.
Assume that the cardholder is an average American, and gas is $4 a gallon. Further assume that he always fills up at Shell (which isn't a forgone conclusion, as he probably shops around to find the cheapest or most convenient gas stations). Shell squeezes another five gallons of gas out of him, for an increase of $20 from what he'd otherwise spend. The cardholder then receives his statement credit, worth $2.25. Shell gets nearly ten times what it pays out in rewards.

BP takes a cut every time its card is swiped

BP, on the other hand, wants to encourage its cardholders to spend everywhere. It earns a substantial proportion of the interchange fee assessed on every transaction, and pays out a fraction of those earnings in rewards for the cardholder. The BP credit card pays out 5% in rewards on its own gas, of course, but additionally gives 2% for travel and dining, and 1% elsewhere. These rewards rates encourage cardholders to use the cards for more purchases, thus increasing BP's interchange revenue.

An expansion of branded credit cards
A number of retailers are adopting both Shell and BP's methods of capitalizing on customer loyalty. Merchants from American Eagle to Gap offer store credit cards that give additional rewards when cardholders shop at the retailer. These cards help to keep customers coming back for rewards and perks. The Wharton School cites creating a separate currency, from rewards dollars to airline miles, as one of the most successful loyalty programs. Other retailers, like Target, focus on the BP strategy.
The company hands over a portion of its revenue to card networks in swipe fees, but by issuing its own credit cards, it can keep some of that fee in-house. As the interchange debate rages on, and merchants struggle to keep customers coming back, it's possible that credit card lending may shift from wary banks to more eager stores.
Anisha Sekar is a staff writer for NerdWallet, a credit card website that helps consumers find the right low interest credit cards for their spending habits.