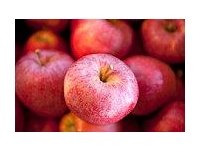 Mrs. Money: Embrace Apple Season!
Apple season is upon us and all across the country apple orchards are bursting at the seams with sweet apple-y goodness. Picking your own apples can be a great way to save money and reduce your carbon footprint. It will get you exercise, provide you with a frugal outing, and help you save money and eat local. Any way you look at it, it's a great thing!
If you're like me, finding local apples is like winning the lottery. Last year I went a little overboard and bought over 50 pounds of apples! I had to figure out different ways to preserve them, and it got interesting.
Here's what you can do to use up your apples.
Make applesauce. You can either can it or freeze it. Applesauce is something that is easy to make and will taste great later. Just boil your diced apples until they are soft, drain, and mash using either a food processor or a potato masher. Add in sugar and/or cinnamon if you wish. Enjoy!


Make apple pie. Apple pie is an American favorite, and you can't get any better than with local apples!


Make apple butter. Apple butter is actually like a jam, not a butter. Apple butter can be canned and stored for later use. It is awesome on a piece of toast or in a sandwich.


Make caramel apples. Caramel apples are a sign of fall! Melt some caramel, roll your apples in them, and add nuts if desired. Yum!


Make apple chips. Slice your apples thin and put them in a food dehydrator or oven. Dehydrate until crisp but not burnt. Apple chips are a great way to preserve apples as well because it's easier than canning or freezing!
Apples are good for your health, and good for your wallet when in season! Take an afternoon and go pick your own apples. Trust me, it will be worth it!
Mrs. Money writes at the Ultimate Money Blog, where she shares tips on frugal living, how to live green and living a simpler life.