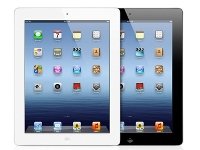 Shop Around for Extended Warranties!
Many consumers shop around like crazy before deciding on a major purchase like a laptop or tv, but then buy the store's expensive extended warranty without even questioning it!
Store issued warranties are often not worth the price, especially with technology changing dramatically from year to year and gadgets becoming obsolete within a few years.
The good news for us consumers is the warranty business is getting more competitive, so a store warranty isn't your only option.
SquareTrade.com offers shoppers an alternative to expensive store warranties on computers, tv's, phones and tablets, and the competition is heating up. Protect Your Bubble has a similar business model as does Worth Ave Group.
All this competition means you can shop around for your warranty just as your shop around for your electronic devices! (By the way, all three companies are Better Business Bureau accredited.)
And keep in mind many credit cards offer an extra year warranty on items you buy with your card. You might want to call your card company before you decide which plastic to plunk down for that new laptop!