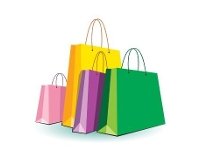 Smart Shoppers Know Their Seasons
There is an ideal time to buy almost any kind of item. Seasonal trends and manufacturer release dates can be predictable if you know what to look for. Patience and planning could help you save as much as half off the original retail price for things like clothes, appliances, high-tech items, and more. If you don't want to do the research yourself, you can even sign up for a special program that lets you download an app to your smartphone and alerts you to the best time to buy certain products.
Seasonal Items
Some sale seasons are predictable. Buy your holiday decorations and other items that can be stored immediately after the holiday is over. This year try buying your American-themed paper plates and napkin sets the week after the 4th of July. Gym memberships are less expensive in June when everyone has forgotten about their New Year's resolution to exercise. October and November are the best months to shop for toys because stores are clearing space for their big holiday rush in December. Towels, sheets, and other home items are usually on sale for the best prices in the late winter and early spring. Buy next year's swimsuit in August or September when the store needs to make room for winter apparel.
Car Shopping Season
The standard time of year to find good overall prices on cars is near the end of the summer when new models are being introduced and dealers need to clear space by selling last year's model. Another time to watch for great car deals is near the end of the month when the sales representatives are working hard to reach their quotas. The best car deals don't necessarily happen at any specific time of year, though. If you don't need a car right away, keep an eye on the sales offered by local dealerships for some of the best prices.
Less Obvious Trends
The best pricing deals aren't quite so easy to anticipate. For example, one way to save money on clothes all year long is to shop on Thursday evenings. Retailers usually mark items down on Thursdays to make room for special promotional items they're going to offer over the weekend. You can catch the best gasoline prices by filling up before the typical price change hours between 10:00 am and noon if the prices are on the way up. Wait until after noon if the prices are on a downward trend. Buy airline tickets 21 days before you plan to travel for the best deals.
There's an App for That
There's a new app for the iPad, iPod, and Android devices, called Decide. Decide can take some of the guesswork out of pricing trends. Once you download the app, all you have to do is enter the type of item you want to buy and the app will tell you if this is a good time or a bad time for that item's pricing. You can also browse through a list of items that are marked good or bad for shopping right now. The service is available online at Decide.com if you don't have a smartphone.