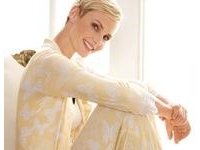 Contest Alert: Soma Gift Card Giveaway
You all were worked into quite a commenting tizzy over the prospect of winning a $100 gift certificate from Restaurant.com in last week's blog giveaway. We received 152 comments from folks eager to get out and try some new restaurants on Restaurant.com's dime. Unfortunately, only one person can be the lucky recipient of this toothsome prize. And that winner is...
LeAndrewW.Taylor
! Congratulations! We hope you enjoy discovering new dining hot spots with this gift certificate. And for those of you who are bummed about not winning, keep in mind that you can get amazing deals on Restaurant.com gift certificates by using one of our
Restaurant.com coupons
...like for example this one for
80% off
. With this coupon, you can get a $25 gift certificate for just $2! See, everyone's a winner when Savings.com is involved.
Now that everyone knows how to get their next meal on the cheap, it's time to announce this week's blog giveaway. Our friends over at Soma
(intimates & sleepwear)
have given us a $100 gift card for one lucky Savings.com blog reader. Akin to Victoria's Secret in their offerings
(only with some slightly more modest and real looking models)
, Soma has a great selection of bras, undies, sleepwear and clothing.
If you're interested in winning the $100 gift card from
Soma
, simply leave a comment on this blog post by the end of the day next Thursday, April 1st. We'll announce the winner, and next week's blog giveaway prize, on Friday, April 2nd.
Good luck!