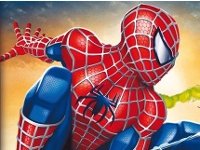 Spiderman Apology Gift Ideas for Appeasing Mary Jane
Spiderman broke his date with Mary Jane. Actually, Peter Parker had the date with MJ. She didn't know at the time that Peter and Spiderman are the same. If Peter wants to stay on her good graces then he had better find a way to apologize and quick. Roses and diamond jewelry won't cut it, besides Peter can't afford it. He needs to think creatively and cheaply to say, "I'm sorry MJ (
...for standing you up on our date while Spiderman was out fighting crime
)."
Here are a few "I'm sorry" gift ideas under $20.
Recordable Cards
with Music from
Hallmark
Peter, completely insecure around MJ, can record his apology on a card and slip it under her door. He has up to ten seconds to say, "I'm sorry." Peter probably will make a mess out of the message and cut out mid-sentence. That is why she will adore it.
What inexpensive apology gifts would you recommend to Spiderman (
or anyone
) give to someone?
Charli "Chuck" Gulley is a screenwriter, filmmaker and freelance writer who lives in Southern California. Quite the tomboy, she enjoys Rugby, Fencing and touch football. She's an alumnus of the prestigious screenwriter's workshop, "Writers Bootcamp." Her passion is Hollywood, anything and everything to do with filmmaking. If you don't find her on set, you can find her at the arcade playing air hockey and eating pizza.