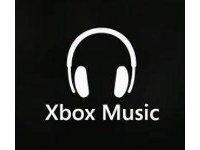 Stream unlimited music to your PC for free with Xbox Music
Microsoft is not in the habit of giving things away (though I will admit the company's Outlook.com is a pretty robust free e-mail service), so I was understandably surprised the other day to learn that
Xbox Music is now free to all comers
.
The service represents Microsoft's attempt to compete with the likes of Pandora, Spotify, and Apple's upcoming iRadio. When it launched late last year, it was limited to users of Xbox game consoles and Windows 8 PCs and devices--the idea being that it would help drive customers to one or the other.
But earlier this week, Microsoft opened the floodgates to include all computer users, meaning pretty much anyone with an Internet connection and Web browser. (Case in point: I tested the service on my Windows 7 system running Google's Chrome browser.)
And just what does Xbox Music offer? Unlimited streaming from a library of over 30 million songs. You'll have to listen to the occasional commercial, but that's to be expected when no money is changing hands.
Contrast that with Spotify, which also offers free streaming for desktop users--but requires you to install client software. That's an extra hassle I can live without, and I actually find the Spotify program a little user-hostile. Xbox Music, at least when accessed inside a browser, offers refreshing simplicity.
Another refreshing thing is that Microsoft doesn't constantly beg you to upgrade to an Xbox Music Pass, which is what you'll need if you want ad-free listening and support for Android and iOS devices (the company just released new apps for each). The price for that: a competitive $9.99 per month or $99.99 annually.
Surely there must be some catch to all this, right? As I said before, Microsoft isn't in the habit of giving away the store. So here it is: the unlimited free streaming expires after six months. From there you're limited to just 10 hours per month.
That's March's problem. For now, I encourage you to check out Xbox Music and listen to your heart's content.
Veteran technology writer Rick Broida is the author of numerous books, blogs, and features. He lends his money-saving expertise to CNET and Savings.com, and also writes for PC World and Wired.
(Source:
Savings.com
)