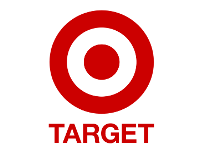 Target online price matching will stay all year-round
Have you heard?
Target
is going to be continuing their online price matching policy. They had unimpressive holiday sales and they're partly blaming this on "showrooming."
What is showrooming? It's when a potential customer goes into a store to just to check out a product, such as physically seeing or touching it. But, they don't buy it in the store. Instead, they go online using their phone at the store or online at home to search the web for the best price.
Maybe this practice did impact Target's sales and possibly other retailers.
Consumers have the upper hand when comparing prices now. We can find anything we're looking for with a simple Google search. Guess which company benefited the most from showrooming? That's right....Amazon.com.
To continue competing with online stores, the
online price matching policy
will stay in place for good. The online stores Target accepts for price matching are Amazon.com, Wal-Mart.com, BestBuy.com, ToysRUs.com and BabiesRUs.com.
Price matching is easy to do. If your shopping in Target and find something you like, go online using your phone or other electronic device. Search for that product on the sites listed and if you find a better price, you can get it for that price! To claim your price match from the online store, you have to do the transaction at the Guest Services desk only. You have to show Guest Services the price you found, they confirm it and you get the deal. Regular check-out lines do not do price matching.
The next time you're in Target, take the time to do some online searching, you could save big!
Jackie lives in Seattle, her blog is Free Hot Samples where there are hundreds of freebies and deals up for grabs.
(Source: Savings.com)