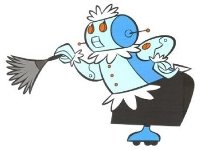 The Tech-pert: 5 Cool Tech Mother's Day Gift Ideas
Mother's Day is just around the corner (
May 8, in case you haven't marked your calendar yet
), but you've still got time to buy Mom something great.
Flowers are nice
, sure, but they usually don't last more than a few days. If you want a gift that keeps on giving, head to the technology aisle.
I've rounded up five geek-chic items that are sure to please any mom.



Kodak EasyShare M580

NeatReceipts
Self-proclaimed cheapskate Rick Broida has been a technology writer for over 20 years. He has authored over a dozen books, including, most recently, "How to Do Everything: Palm Pre." Currently he writes the Cheapskate blog.