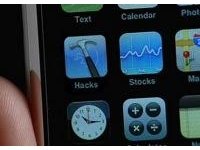 The Tech-pert: 5 Must Have Free iPhone (or Android) Apps
Are you the proud owner of a shiny new smartphone? If it's an
iPhone
or one of the many, many models that use Google's
Android
operating system (
the Droid X, Droid Incredible, HTC EVO 4G, etc.
), it's time to stock up on apps.
Apps, of course, are little programs that let you do all kinds of fun and productive things with your phone. You can download them directly to your phone using an app that's already on it: Android Market or App Store (
for Android phones and iPhones, respectively
).
There are literally thousands to choose from; I've rounded up five I consider essential. They're available for both platforms, and they're all free!
These are my five best free smartphone apps. Have I left out one of your favorites? Add to the list in the comments!
Self-proclaimed cheapskate Rick Broida has been a technology writer for over 20 years. He has authored over a dozen books, including, most recently, "How to Do Everything: Palm Pre." Currently he writes the Cheapskate blog.