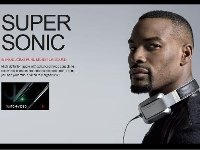 This week in deals: 50% off new Monster headphones and more
Merry Christmas!
Starting today through the end of this week, you'll get some spectacular After-Christmas deals. During this time, you may want to stock up on items such as ornaments and decorations that are slashed up to 90% off. Why pay $6+ on one ornament, when you can get half a dozen for the same price?
With retailers still at it, here are this week's top 5 deals:
Deal #1:
Are you in the market for some quality headphones? Right now, with this
coupon from Monster Products
you can save 50% on new headphones and get free shipping.
Expires 12/31/2013.
Deal #2:
It's getting really cold outside. If you still need to stock up on some winter basics, use this
coupon from Tommy Hilfiger
to save an extra 30% off sale items.
Expires 01/06/2014.Deal #3:
If you need some makeup or beauty products, take advantage of this
coupon from Sephora
to save an extra 20% off sale items.
Expires 01/01/2014.Deal #4:
Need a pair of new shoes? Today is your lucky day! With this
coupon from Shoes.com
, save an extra 30% off your sale purchase, plus free shipping.
Expires TODAY!Deal #5:
Trying to get your designer dud fix? Use this
coupon from Bluefly.com
, to save $50 off your purchase over $250 or more.
Expires TODAY!
Have a Merry Christmas and see you back next week when I kick off the New Year with 5 more incredible deals!
This post contains affiliate links
(Source:
Savings.com
)