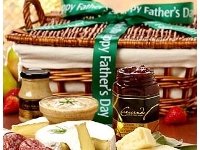 1-800-Flowers.com
This week in deals: Save 20% on Father's Day gifts at 1-800-Flowers.com
This week is definitely a busy week on all accounts. Not only is school out and it's all about entertaining the kiddos, Father's Day is this Sunday (
not to mention all the birthday and graduation parties this weekend
).
If you haven't had the chance to buy your dad, your birthday girl/boy or graduate a present, we have some incredible deals for you to take advantage of. Here are this week's top 5 (+1) offers:

Deal #1:
It's almost Father's Day and it's your last chance to get those orders in so that dad gets his gifts just in time for the celebration. Right now, use this
coupon from 1-800-Flowers.com
to save 20% on Father's Day gifts.
Expires Today!
Deal #2:
If you don't have sandals, wedges or flip flops for the summer, it's definitely time to shop for them. Use this
coupon from Payless Shoes
and this
coupon from Crocs
to save 25% on your entire purchase.
Expires 6/30/2013 (Crocs offer expires 06/14/2013).Deal #3:
The sales can't get better than those end-of-year sales because you always get savings on top of savings as they try to clear their inventory for new arrivals. Save an additional 20% on already reduced clearance items with this
coupon from Express
.
Expires 6/30/2013.Deal #4:
For the last week, I've been on the hunt to find the right cropped pants and shorts. Right now, use this
coupon from Ann Taylor
to save 40% on full priced crops and shorts.
Expires Today!Deal #5:
A special message on a card is the finishing touch to any gift. With this
coupon from Cardstore.com
save 30% on your entire purchase.
Limited time offer.
Take advantage of these offers soon because some of them expire today! Happy shopping and see you back next week when I bring you 5 more enjoyable offers!
(Source:
Savings.com
)