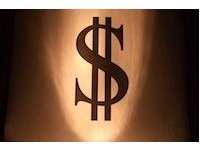 Tips for Tipping
Here! There! Everywhere! I love to travel. Book a flight, reserve a room, and I am already packing before the confirmation e-mail makes its way to my inbox. With that said, I do have a least favorite moment when traveling. And, it is not standing in line to go through a security check point, nor is it waiting for my bags to appear on the carousel. It is the awkward pause when a service provider, such as a bell hop, delivers my luggage to my room. I cringe at the thought that I must quickly calculate a tip, and then dole it out.

Traveling abroad often puts me in a quandary. Is it customary to tip? If so, how much should I give?

People have long debated whether the tip should be approximated with the price of the service rendered or if the tip should be based solely on how well or how much service has been provided. The amount you decide to tip, most certainly, is a personal matter. However, knowing the standard can help you make an informed decision that will leave you and your service provider feeling positive about the transaction.

United States and Canada
Tipping is customary in the United States within nearly every industry - except of course for tipping government employees, which is illegal. The United States and Canada have very similar tipping practices. When one is served, whether it be at a bar, by a bell hop, by server, a coat checker or a taxi cab driver, a tip is a commonly doled out. Today twenty percent is considered a fair tip, while anything above this portion of the price of the service rendered is considered above what is to be expected.

Europe
European countries largely practice the custom that tipping is not expected when a service is rendered. However, in these countries a tip will be accepted eagerly and will not insult the person who receives it. Tipping, while not originally a European tradition, has become commonplace due to the high influx of American travelers.

Australia
For those down under, tipping in Australia is not expected. With the frequency of those from the United States venturing to the land of koalas and kangaroos, handing out a gratuity has now become an acceptable - but not necessary - practice.

Greece
The beautiful Greek isles have long avoided tipping as a common practice. Though now, tipping in Greece has become a common and accepted practice. Tips are graciously accepted when the time comes to pay a bill, but they are not expected.

Spain
In the land of the matador, remember that Spain's tipping practice is largely confined to upscale establishments, where the practice of tipping has become commonplace. Check your bill before tagging on a gratuity because it is quite possible that a tip may already be added onto the bill before it is presented for payment.

Israel and Jordan
In Israel and Jordan, tipping is expected. Due to this, more often than not, a tip will be already figured into the total of the bill. Read over the bill since you don't want to end up tipping twice.

China, Japan & Taiwan
China considers tipping taboo, as do Japan and Taiwan. When traveling within these countries, it is important to keep in mind that while it may seem awkward not to tip, for many natives being tipped would prove an insult. In these three places, accepting a tip is considered dishonorable.

Most of us do not balk at leaving a tip, however when traveling abroad it is important for good etiquette to know what is and is not expected. Do you have any interesting "tips"?