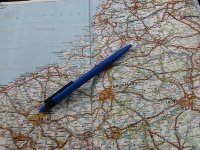 Family Friendly Travel Tips: Summer Outings For Free!
The onset of summer signals a time for planning weekend trips and vacations. But, for those families living on a tight budget, vacations and travel can seem nearly impossible to afford. It can be discouraging not being able to plan a get-away because there is simply not enough cash on hand to plan a family vacation. However, while it may feel overwhelming to make all the columns in your budget add up, you won't have to worry about all this if you, or a part of your family, is traveling for free. Yes, you read correctly. Travel for Free!

Real Estate Caretakers
Many real estate agencies are responsible for providing care for the homes of those people who either travel often, are away for long amounts of time, or who own more than one home. To care for these homes, agencies will contract people to stay in the home for free or for a stipend. Often care of the home can include doing basic upkeep such as trimming bushes, cutting the lawn or tending the pool. While caring for the home may take a few hours out of your day, you cannot beat the idea of having a budget friendly and free place to stay, with all the amenities.

Car Couriers
For those with a clean driving record becoming a car courier may be you answer to a free trip. Car couriers bring a car from one destination to another. The courier is given a stipend for all driving expenses, gas included. Many couriers will even receive a stipulated amount to cover the cost of meals and/or hotels if the trip is an extended one. This option of traveling for free offers a way to see the sites a cross the nation with the tab being picked by someone other than you.

Package Couriers
Traveling abroad can prove quite pricey with the cost of air fair constantly on the rise. However, for those who really want to travel outside of these United States being a package courier can prove just the ticket for a trip to some far off place. A secured round trip ticket will be covered, and often times some additional money will be included for necessary expenditures during the travel time. This could be your ticket to a budget friendly family trip abroad.

Yacht/Boat Courier
For those who are a bit more adventurous and a desire to travel the seas, bringing a yacht from one port or another can prove the perfect plan for a family voyage. Memories will be made on the high seas, but there won't be a bill at the end of the trip. Couriers of yachts and sailboats traditionally receive a sum for their return travel.

While there still may be some added expenses when budgeting for a family trip using any of the above ideas, the cost of reaching your destination will be greatly reduced when one or more family members are traveling for free!