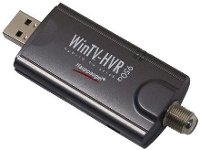 Book excerpt: Use your PC to record broadcast TV for free
The following is an excerpt from a book I think Savings.com readers would greatly enjoy:
"The Cheapskate Rules: 21 Easy Money-Saving Tech Secrets."
It's chock full of great tips like this one, and it's insanely cheap at just $4.99. You can read it on your Kindle, your smartphone, your tablet, or even your Mac or PC.
Nepotism alert: I wrote it. But as you'll see from the glowing user reviews, it more than pays for itself. End of plug; on with the secret:
I get a lot of questions from people who are looking for a way to cut that pricey cable-TV cord, but don't want to give up watching and recording their favorite network shows—especially sports and other live broadcasts.
Turns out there's an easy and very affordable solution, one that eliminates cable service (well, cable TV service—you still need Internet in some form) and frees you from monthly fees.
It's called Windows 7. This may come as a surprise, but Windows packs a very powerful TiVo-like DVR system called Windows Media Center. When paired with an inexpensive TV tuner and a decent antenna, it lets you watch and record broadcast television—in high-def! For free!
The PC part is up to you. It can be a laptop or desktop, as long as it runs Windows 7 Home Premium, Professional, or Ultimate.
Tip: Windows Media Center is available for Windows 8 users, too, but it's not included with the OS. Instead, you have to add it by purchasing the Windows 8 Pro Pack or, if you're running Windows 8 Pro, the Windows Media Center Pack. The two add-ons costs $99.99 and $9.99, respectively.

You'll also need a reasonably large hard drive with a decent chunk of free space. A one-hour recorded TV show can easily consume 7-8 gigabytes, so if you're envisioning recording multiple episodes of multiple shows, make sure you have ample storage to spare.
Before we talk tuners, make sure you live in an area that gets decent over-the-air (OTA) reception of local channels. A site called
AntennaWeb.org
can answer that question for you and tell you what kind of antenna you might need to get. (If you're already watching OTA shows on your TV, just without a PC in the mix, you're all set.)
Your antenna will screw into the tuner, which in turn will plug into one of your PC's USB ports. Then you'll run Windows Media Center and walk through the TV setup process.
So, what kind of tuner should you get? I recommend sticking with a well-known brand like Hauppauge, just to ensure proper compatibility with Windows Media Center. I've had good luck with the WinTV-HVR-950Q, which has a list price of $99 but routinely sells online for around $75. But there are other options out there priced as low as $25, so shop around.
The tuner enables the PC to display and record broadcast TV shows. There are no fees for using it, no fees for the Windows Media Center program guide, and, thanks to that government everyone' s always complaining about, no charge for the broadcasts. I love this option. It's a great way to put an older PC to good use.
Veteran technology writer Rick Broida is the author of numerous books, blogs, and features. He lends his money-saving expertise to CNET and Savings.com, and also writes for PC World and
Wired.
(Source:
Savings.com
)