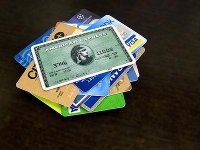 Who's Ready for a New Breed of Prepaid Debit Card?
If I asked you how direct deposit works, you'd probably say something along the lines of: "It's when your employer pays you by depositing your pay check directly into your bank account." Whatever the exact wording is, you're likely to mention a "bank account" or "checking account" somewhere along the line. While all of that is currently true and to be expected, you answer might be quite a bit different in just a couple of months.
Debit Card Fee Cap Impact
The Federal Reserve-mandated cap on debit card interchange fees, which Card Hub forecasts will cost major banks over $9 billion annually, is due to take effect October 1 and banks are already compensating. The likes of Wells Fargo, Chase and SunTrust have already announced plans to eliminate debit card rewards and are experimenting with fees for debit card use. Similar yet more pervasive changes are also expected as October 1 approaches, resulting in an increasingly unattractive debit card market and thus a declining checking account market as well.
Faced with higher fees, consumers will understandably be looking for an alternative to their traditional checking accounts and a new breed of
prepaid cards
will be waiting, ready to fill the void.
New Breed?
The prepaid cards that we're starting to see nowadays aren't your father's prepaid cards, so to speak. No longer are they the sole domain of consumers who cannot qualify for checking accounts and young people just learning what it means to responsibly manage money. No, prepaid cards in the post-Durbin Amendment era won't just be something that some people are forced to get due to a lack of options, but will instead be an attractive option that many consumers seek out due to low fee structures and lucrative rewards.
This makes a lot of sense, after all. For certain segments of consumers, banks can make higher revenues off prepaid cards than checking accounts and can therefore afford to offer them at a lower cost and enhance them with rewards.
From a consumer perspective, it makes sense to gravitate toward the cheapest available option, especially when prepaid cards and checking accounts do essentially the same things. Both prepaid cards and checking accounts make the following standard transactions possible: direct deposit, online bill pay, inter-account transferring of funds, in-store purchases and ATM use. The only difference: you can't write checks with prepaid cards.
Prepaid Card Trends
Consumers have already shown a willingness to use prepaid cards, as evidenced by the fact that the number of prepaid card transactions rose 21.5% annually between 2006 and 2009 according to the Fed, making prepaid cards the fastest growing electronic method of payment during that time.
What's more, a prepaid card can already serve as a free checking account. Card Hub's
Prepaid Cards Report - 2011
analyzed the cost of using five of the most well-known prepaid card issuer's products for a consumer who has his paycheck directly deposited each month and uses an ATM once a week. And while three of the cards examined would cost between $15 and $25 per month in this scenario, the
GreenDot Prepaid Card
was free to use under these conditions making it essentially a free checking account.

Final Thoughts
This phenomenon isn't likely to be a flash in the pan either. Debit cards and paper checks are essentially becoming less and less relevant before our eyes as legislation and technology progress. And, given that prepaid cards allow you to do the exact same things as a checking account--except, of course, write paper checks--and are now more profitable, banks will make sure you have incentive to make the switch. With that being said, I'll check back in a few months and see whether terms like "checking account" and "bank account" still pepper your definition of direct deposit.
Odysseas Papadimitriou is the CEO and founder of Card Hub, a leading marketplace for online credit card applications.