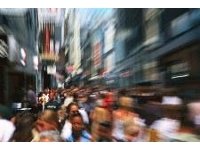 Why Groupon Isn't Always Where the Real Savings Are
If you are looking for a good deal on goods and services,many people point you towards Groupon to save money on things like haircuts,massages, flowers and even cupcakes. Advocates of Groupon and other dealwebsites like it claim that Groupon helps consumers save on luxury goods inthis tough economy while also supporting small businesses that have lostcustomers to the big box stores in recent years. It seems like Groupon meetseveryone's needs. Except when it doesn't. Here are a few reasons why Grouponmight not be as good of a deal as you might believe.
Hidden Charges
One of the biggest complaints lodged by Groupon userstends to be that there were hidden charges included in their order that loweredthe actual value of their discount. Some businesses might hide these inoutrageous shipping fees that the Groupon discount will not cover. Otherbusinesses force Groupon customers to order from a special menu of goods andservices that are dramatically marked up from the original prices. Either way,you don't end up saving much money if that high value coupon you purchased isonly worth a fraction of the amount when you use it.
Price vs. Value
Is a Groupon discount really a good deal if you never useit? Too often, customers are roped into a deal because it is offered at a hugediscount and not because they have any actual use for the good or serviceprovided. You wouldn't buy a pet grooming session if you don't have a dog, butmany Groupon users do just that when it is offered at half off. The otherfactor to consider is if the Groupon item will require a larger investment inthe future. A discounted gym membership for a couple of classes can leave youfooting the full-priced bill later on if you intend to continue to takeadvantage of the services.
Not Enough to GoAround
Small business owners look to deal websites like Grouponto bring in business in this struggling economy. This is especially true forproducers of luxury goods and services like cupcakes and massages. The problemis that, with the popularity of Groupon and other deal brokers, these smallbusinesses can find themselves swamped with orders and customers. They may notbe able to meet demand or offer the deals they promised. For a business that isalready struggling to make a profit, this can be the death knell, crushing thefledgling business and leaving consumers holding useless deals.
For savvy consumers, Groupon can offer opportunities forhuge savings. Groupon and other deal websites like it have grown wildly popularbased on this very concept. The truth is that many of these deals are not asgreat as they seem, and you need to be aware of the true value of these goodsand services offered to discern a real value from a fake.