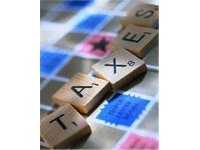 Your 2008 Tax Refund Check: Windfall or Safety Net?
Let's face it: with the exception of your friendly neighborhood CPA, tax season doesn't inspire warm, fuzzy feelings. But we muddle through that mountain of receipts to get to our own personal pot of gold at the end of the rainbow: a nice, juicy refund check!
For some the "forced savings" will finance a much-needed vacation; others might splurge on luxury items like jewelry or a plasma TV. But with many of us suffering through tough economic times, this year that money is more likely to be used for paying debts, mortgages or rent.