Cheap Entertainment In and Around Los Angeles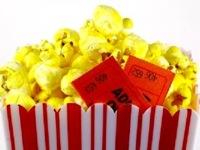 Seeking to answer that old question, "Can money can buy happiness? ," a recent study polled subjects about their income and emotional well-being . The researchers asked about how much the subjects had laughed, smiled, and "experienced enjoyment" the previous day. The findings suggest that money has a significant effect on a person's reported happiness up to the income level of about $75,000 (yearly income per individual). After that, increased income appears to have little effect on happiness, according to this research.
Whether or not you've reached the $75,000 a year level, I think everyone deserves affordable ways to laugh, smile, and experience enjoyment.
Here are five of the best cheap sources of entertainment here in Los Angeles: 1. Upright Citizens Brigade Theatre
The UCB Theatre in Hollywood has consistently funny shows every night of the week, ranging in price from free to $10. Famous for its unique brand of alternative comedy, UCB is a great place to see both big names and up-and-comers for cheap.
2. Various Free Museums
Always look into museums when you're in the market for free entertainment, especially in a big city. If you're in LA, I recommend consulting this guide to free museum admission . Some are always free, like the Getty Villa , and some have free admission on certain days, like the Natural History Museum .
3. Regency Theaters
Regency Theaters play mostly second-run movies, charge $2-3 per ticket, and are the reason I refuse to pay full price for movies anymore. Most locations have a "date night" that includes two tickets, two popcorns, and two sodas for $10 total. There are Regency locations in California, Las Vegas and Denver.
4. Griffith Park and Griffith Observatory
Admission and parking are free at both Griffith Park and Griffith Observatory . You can hike one (or more) of the many trails in the park, then head up to the observatory to check out the exhibits, or just enjoy the view. I recommend going to a planetarium show while you're there: They're somewhere between campy, mind-bending fun and relaxing–and are totally worth the price ($7 for adults, $5 for students and seniors, $3 for kids under 12 and free for kids under 5).
5. The Cinefamily (Silent Movie Theater)
The Cinefamily screens both silent and sound films and is a great place to see old, obscure, and bizarre movies. Tickets are generally $12 and under–more expensive than anything else on this list, but worth it in my opinion to see everything from Charlie Chaplin shorts to banned TV shows. Check out the CineFamily calendar of events for upcoming attractions.
To find cheap activities in any area, check your local chamber of commerce or visitors bureau for suggestions. Check Yelp for less official (but arguably more reliable) tips on what's worth your while in a given area. (You can modify your search to only show cheap options by checking the box next to the single dollar sign .) I also recommend using Goldstar to find discounted tickets to various events in your area.
What are your favorite cheap sources of entertainment in your neighborhood?