Choosing the Airline with the Cheapest Fees Can Make Flying the Skies A Lot Friendlier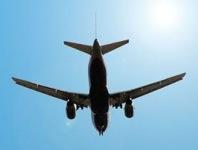 Booking an escape can be just a click away–for most—when choosing which airline will carry them to their destination (though some admittedly will still opt to phone in a reservation). Whatever route you prefer to secure a seat on the airline of choice, knowing which carrier offers the cheapest fees can amount to being a great money saver. Today, airlines tack on fees unbeknownst to many flyers. What can at first appear to be a cheap ticket, when fees are attached, can prove to be a pricey purchase. Pick A Seat
Surprisingly, just choosing a seat can prove to cost you. JetBlue, Delta and United, for example, offer no fees for seat selections. But watch out when picking your assigned seat on American where the fees tacked onto the regular ticket price can range anywhere from $4 to $39. For US Airways, it's all about location: they price their seats based upon where they are on the plane. An aisle or window seat located toward the front of the cabin can range upward beginning at $5 and going all the way up to $99.
Online Vs. On the Phone
For some, making a plane reservation anywhere but on an online booking site would be unthinkable. Admittedly there still are those who opt for the old fashioned phone call to a representative to walk them through the process. That personal touch of a voice on the other end of a call can cost you. American, Continental and United charge a minimum of $25 extra if a telephone agent makes your reservation, while JetBlue charges $15. Booking a flight is cheaper on all counts if it is done online, without the help of an airline representative.
Choose Wisely
When deciding when to travel, make sure to check, recheck and check your calendar again. Ticket changing fees can prove to be exorbitant. A scheduling change on Continental can cost anywhere from $150 to $250, dependent upon whether the flight in question is domestic or international, while Delta maintains a similar rate increase. JetBlue comes in a bit cheaper at $100 per change.
Nothing is Free
Inflight food and beverage is no longer a free offering by nearly all carriers. Costs can range from $2 to $7 and up, dependent upon the carrier, for a drink. Food, which usually is simply a boxed meal for those not flying in First Class, can range up toward $12. So, eat before boarding or better yet if you think that you are going to have a hankering for something inflight, grab some grub in the terminal to carry on with you.
Before ever deciding what bikini or parka to pack for your next plane trip, check out the fees of the airlines you are considering booking a flight with. That flight that initially seems a real bargain may in the end include hidden fees that leave your budget so small that souvenirs of your bon voyage have to be left at your final destination.
What airline fees have you encountered when traveling? What tricks do you use to avoid them?