Cox Target Media Acquires Savings.com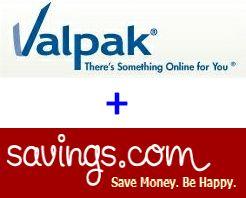 This morning, the Savings.com team is pleased to announce that we along with Savoo (our British sister site), we have been acquired by Cox Target Media. We'll be joining Valpak under the umbrella of Cox companies, combining our strengths to bring America even more savings.
During the past five years, we've made it our mission to be a leading online source for personalized deals, money saving tips, and building a community of knowledgeable savvy experts with our DealPros. Valpak has years of experience in offering localized print and digital savings, which are promoted by a network of franchisees across the nation. By teaming up with Valpak, we're taking steps to build an even more comprehensive money saving space and building value for both businesses and consumers.
In the words of Michael Vivio, president of Cox Target Media, "This acquisition brings together national and local savings content, community expertise and multi-channel marketing capabilities to provide the best of all worlds for marketers and consumers." We couldn't agree more.
Does this mean that the Savings.com you know and love is disappearing? Not at all! We'll continue to operate independently, but will now work with Valpak to share our resources and leverage their technology platforms and engagement with their customers. A huge part of Savings.com is our DealPro community, and we will continue to connect them with our users to truly make a change through teaching smart spending.
You can find more details in our full Press Release here.