DIY Christmas ornaments: 4 reasons to make your own along with 14 free tutorials and printables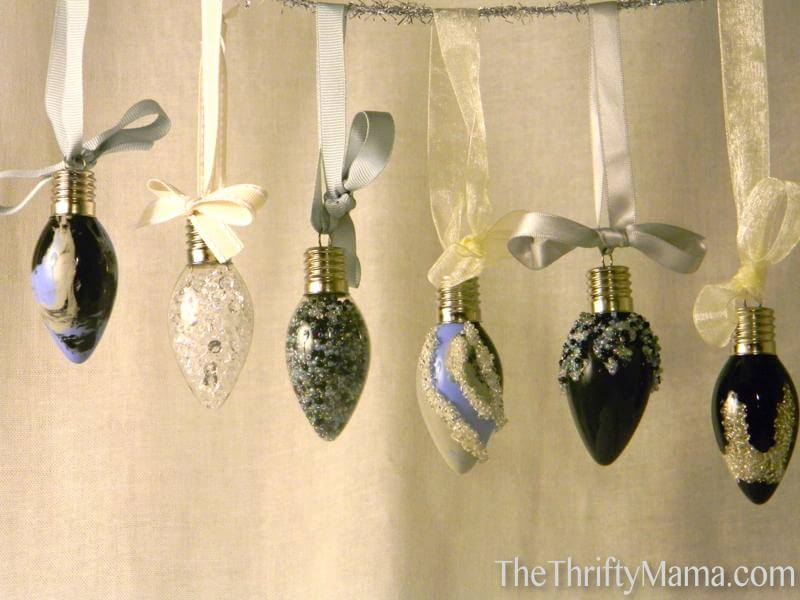 There's just something about the Holiday Season that makes even the most uncreative of us want to tackle some crafty projects. Making ornaments for the holidays is super easy and can be a lot of fun, especially if you have kids to entertain!
I still remember the first time I made a fabric scrap ornament with my son a few years ago. He was so excited to contribute something to our Christmas tree that year, and his face lit up every time he looked at (and usually grabbed and pulled at) the ornament we made together.
Here are a few reasons I like making ornaments, and a bunch of links to free printables and tutorials. 1. I get to embrace my inner craftiness that usually hides the rest of the year….and seriously…how cool is that?
2. The kids and I make fond memories that we will cherish always. Every year we try to make some cool new ornaments together. We have a blast and have memories that will hang on our tree every year.
3. Making your own ornaments is a super inexpensive way to celebrate the holidays. Saving money = winning!
4. Homemade ornaments make fabulously inexpensive (and memorable) gifts! They make perfect hostess gifts, or Secret Santa gifts, too!
With that being said, it would behoove me to offer you all some links to great tutorials and free printables, so here you go. Have fun!


Make Your Own Ornaments (tutorials):
Make Your Own Christmas Ornement with beads and paint.
Homemade photo ornaments from Christmas cards.
Homemade cinnamon ornaments using natural glue.
Christmas Ornament Printables:
Christmas Bauble Decorations Printable
Paper Angel Printable Ornament
Printable Santa and Nativity Ornaments
A couple more fun and unique printables:
Printable Paper Christmas Train
Printable Christmas Nativity Scene
Are there any other free printables or great diy ornament tutorials out there? I'd love to hear about them! And as usual, you can find these ideas and more pinned on my Christmas Pinterest Board. Enjoy!

Crystal Collins, author of TheThriftyMama.com, is an Atlanta local, adventurer, health-nut and thrifty as can be. She likes sci-fi, music and cheese with her organic wine.
(Source: Savings.com)