Five free must-have apps for new smartphone owners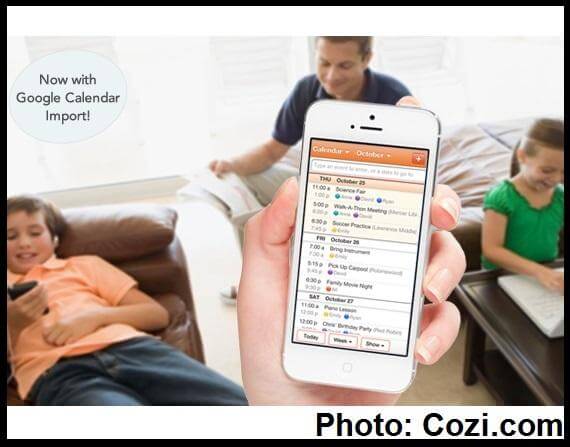 Did you find a new smartphone under the tree? Time to stock it with apps–the little programs that enable your phone to do way more than just making calls and sending text messages.
Indeed, right out of the box, your phone can handle basic communications chores. It can also snap photos, play music, check the weather, and so on. But those features are just the tip of the app-powered iceberg. When you're ready to take your handset to the next level, check out these five must-have apps. They're available for Android phones and iPhones alike.
Cozi
A must-have app for busy families, Cozi keeps a shared calendar in sync between everyone's PCs, phones, and tablets. It also features a shopping list and to-do list that any family member can add to. Amazingly, it's a freebie, though there's a Pro version ($49 annually) that adds a few more features.
I can't speak highly enough of this app. My family uses it religiously; I honestly don't know how we functioned without it.
Your smartphone's built-in note-taking app is, to put it bluntly, terrible. But smartphones are spectacular for tracking every shred of information in your life. All you need is a better app.
That app is Evernote. With it you can easily record text, audio, and photo notes, organizing them into folders and tagging them for fast, effective searching and cross-referencing.
I'll be the first to admit that there's a learning curve, as the Evernote app (which syncs with the Web, your PC, and other devices) isn't as intuitive as it could be. But once you get used to it, and once you start incorporating Evernote into your life, you'll find it utterly indispensable. Evernote is free, but a Pro-level subscription gives you more storage space and features.
Savvy Savings.com readers know that you can check out free e-books and audiobooks from your public library. What you may not have known is that you don't necessarily need to use your PC to facilitate this process.
The OverDrive Media Console app (available for Android, iOS, Kindle Fire, and other platforms/devices) lets you browse library catalogs and download items directly to your phone or tablet.
Want to see your phone do a magic trick? The next time you hear a song–on the radio, during a TV commercial, in a Starbucks, or wherever–and want to know what it's called and who sings it, fire up Shazam.
This free app "listens" to a snippet of the audio, then almost instantly gives you the full details: song title, artist name, etc. Plus, of course, you'll have the option to buy it on the spot.
Seriously, it's like magic. Hence the name.
Your smartphone comes with GPS-powered navigation software built in. So why bother with Waze? In addition to real-time mapping and driving directions, it shows traffic, construction, accident, and other delays as reported by your fellow Waze users. Even better, it can show you when and where those backups will clear, thus taking the maddening mystery out of sudden bumper-to-bumper traffic.
Just be sure to let a passenger interact with the app, as with any navigation tool.
What apps would you recommend to the new smartphone owner?
Veteran technology writer Rick Broida is the author of numerous books, blogs, and features. He lends his money-saving expertise to CNET and Savings.com, and also writes for PC World and Wired.
(Source: Savings.com)