Giving Back: Raising $10,000 for Classrooms Nationwide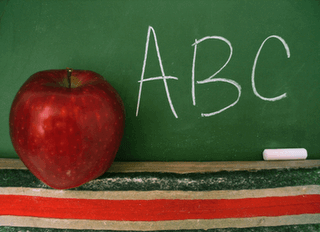 Here at Savings.com, we're passionate about helping people. Whether it's helping people save money by using a 25% off coupon at their favorite store, or teaching you how to incorporate small changes in your monthly spending habits, we're continually looking for new ways to give back. We feel that we have a social responsibility to give back to the community, but more importantly- we enjoy it!
This past month, I've had the privilege of organizing a campaign with DonorsChoose.org, an online charity that works with approximately 40% of schools nationwide to pair donors with classrooms in need. Public school teachers post about specific needs for classroom projects, so that you can donate directly to that project. Requests range from e-readers to promote literacy to musical instruments for band classes. Once a project has reached its funding goal, DonorsChoose.org delivers the materials directly to the school. We encouraged our users to get involved with a project that matched their passion, and make a difference in a child's life. I'm a pretty vocal person here at Savings (as I'm sure you can imagine), and along with the rest of our PR team, I'm excited for the upcoming release of The Hunger Games in theaters. We put our donation towards a set of classroom books for the series. Many kids don't enjoy reading, a problem which I believe can be lessened simply by exposing them to more interesting books.
Additionally, you got involved! Several of our onsite community and Facebook members were teachers who wrote in about their projects. Between promotions on site and through our social media channels, all three projects reached their funding goals. I'm continually moved by the generosity of our users and on behalf of Savings and all the teachers affected, I'd like to say thank-you.
Tell us in the comments: If you donated to a project, which one did you support? If not, what charity do you usually give to?