Go Etsy! Celebrate National Craft Month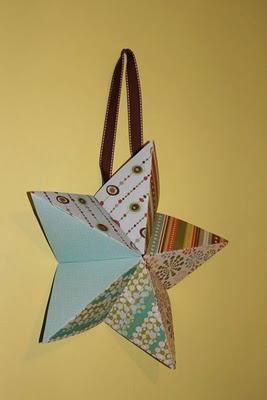 Image by: ForeverDaisies
Remember those Help Wanted ads in the print classifieds looking for individuals to 'hire' for jewelry piece work (beading assembly)? Menial labor with little compensation, if completed to standard. Not to mention, it would take hours to complete one with such fine precision.
And this is after the C.O.D. fees for the starter kit.
Since Etsy started in 2005, hand craft hobbyists are starting to make much more for their craftsmanship. With placing much higher than eBay in the online sellers marketplace, is it time to get crafting? Where to begin:
Start with this fun Paper Star project which is fairly easy, per blog owner Kimberly. There are six simple steps (see link for full instructions): Choose paper, print pattern on back of paper, cut and fold tabs, arrange, glue and ribbon!
Need a Spring break craft project for the kids? Try these No-Sew Fabric Flowers for Kids.
If you are like me, you have several shelves dedicated to crafting supplies, yet need a little more inspiration to snazz up those paper crafts. If you have an ink jet printer and transparencies, it is easy to make your own scrapbook page embellishments.
Set up shop:
Etsy has double the craft listings compared to rival eBay. Perhaps the less expensive cost per post is more appealing for sellers. Either way, the traffic and revenue are overall higher, with fourth quarter reaping the largest sales. So, get an Etsy shop set-up by Fall 2011 to generate some extra holiday cash. Also, find creative ways to drive traffic to your items with the help of other forums like Handmade Top 10.
Although, not everyone is a huge fan of the Etsy. Adriana Garcia, a scrapbook enthusiast says because "Etsy charges a fee to list items….I never sell on there, I only purchased stuff." She feels Artfire is a great alternative site.
More free craft ideas ideas:
Joann – Free Online Project and Craft Guides
Fabric.com – Free Pattern Downloads
It's National Craft Month, so go ahead try your hand and get your work posted to Etsy. Worst case, it ends up on Regretsy?