Go organic without going broke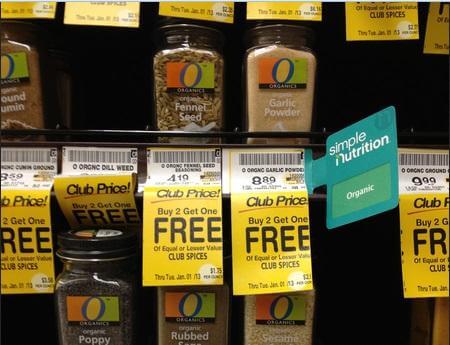 Thinking about going organic, but have a strict budget? There are many things you can do to eat organic without breaking the bank. Here are my top five:
1. Create A Price Book: Create a price book or list of organic prices at the different stores in your area. This will help you when creating your shopping list as well as letting you know when something goes on sale, if you should stock up at that price. Keep it with your coupons to access it while shopping easily.
2. Clip Coupons: Yes, there are a lot of coupons for organic products, including organic produce, eggs, dairy and more! Earthbound Farms, Organic Valley, Rumiano Cheese and other companies offer coupons on their websites, Facebook pages and with aggregators like coupons.com.
3. Check Out Store Brands: Many grocery stores have their own organic brands, like Whole Foods 365 Everyday Value brand, Kroger's Simple Truth and Vons O Organics brand that can often be cheaper than the "national" organic brands.
4. Join Your Local CSA: CSA is short for Community Supported Agriculture. Check your are to find one that offers CSA boxes at a discounted rate from store prices. These are often delivered right to your front door. Check out Local Harvest to locate a CSA near you.
5. Grow Your Own: There are several organic items you can grow yourself (even in small spaces) that will help you save on your organic grocery budget. Strawberries, tomatoes and herbs are just a few. These will all grow in small spaces with plenty of direct sunlight and can save you bundles over purchasing in the stores.
You might be surprised that often times organic is the same price or even cheaper than the conventional alternative, so make sure to check each while out shopping. Happy savings!
Susan Cardoza is passionate about all things organic. She knows organic can be more expensive, so she started her blog www.organicdeals.com in 2009 to help people go organic on a budget.
(Source: Savings.com)