I Annoyed Several Customer Service Reps to Try to Find The Most Expensive Things Online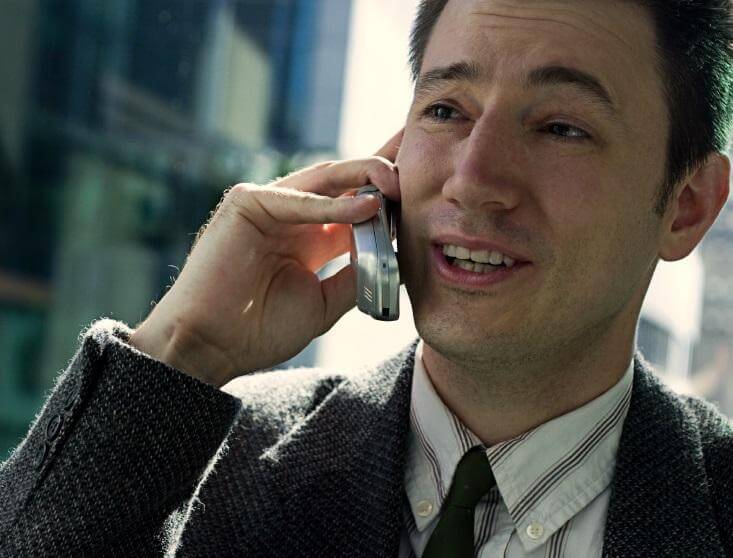 For no better reason than to have a reason to write an article online about one of my favorite activities – online shopping – I decided to investigate a few of my favorite online retailers to identify the most expensive thing you could buy from each of them. I don't know where this impulse came from, but we're exploring it anyway.
You know how you hear stories about very wealthy people who made their fortune from nothing but the grit under their fingernails, and they always have that same anecdote about framing the first dollar they ever earned, or writing themselves a check for a million dollars and then one day being able to cash it? Maybe I'm subconsciously setting goals so that when all this freelance blogging pays off with all the riches nobody promised, I'm going to be able to e-march into all of my favorite e-shops and purchase #TheMostExpensiveItems #ForNoGoodReason and worry no more.
My first target is Target.com because it seemed like a good Target. After a few minutes of browsing the site, I can't find a "Search By Most Expensive" search parameter and just searching "expensive" isn't getting me anywhere so I decide to help myself to some good old fashioned analog Customer Service telephone representatives.
TARGET
Target: Thank you for calling, Carlos speaking.
Hi, Carlos. I am a very eccentric millionaire with poor impulse control. I was wondering if you could help me solve a problem. I have a desire to make an extravagant purchase from your house of wares, the most extravagant possible. I want you to tell me your most expensive item and I would like to consider purchasing it.
Target: Okay. Umm. The most expensive item. Umm. Okay. Hold on.
Target: (Carlos puts me on hold)
Target: (Ten minutes pass)
Carlos, are you there?
Target: (5 more minutes pass)
Target: (They hang up.)
I redial.
Target: Thank you for calling, my name is Ara, how may I help you today?
Hi. I have a weird question for you. Please don't hang up on me. I have a question for you, and I am hoping you can help me. I'm trying to identify what the most expensive item you sell is and then I want to buy it.
Target: Ummmmmmmmmmmmmmmmmmmmmm. Okay. Why do you want to know?
I have a lot of money and I want to spend it. It's for my daughter. She's very sick. I'm pretty sure.
Target: Eheh, okay. Perfect. What's your name?
Grant. What's yours? Is it Cara?
Target: Ara.
Grant.
Target: That is a strange question. This is the second weirdest question. This is a strange question.
I'd look it up myself but there's no way to search it by price. I just want to buy something really really expensive and I'd like it to be the most expensive. Wait, what was the other weird question?
Target: Oh, you know, people call asking me for the winning numbers.
Oh yeah, that is strange. This isn't as strange. I'm not looking for lottery numbers, I'm very rich. I just want to spend all my money.
Target: Okay so I looked in electronics and ummm I think the most expensive thing we have is this laptop, it's $159,000. No. It's $1,5499.
Ara. It says I can't buy it online and it's not sold in stores. I want to buy the most expensive thing, not just look at it.
Target: This is such a strange question.
Okay well. What's the least expensive item?
Target: I don't have the answer to your question.
I know. I don't either. Let's explore this together.
Target: This is too strange for me. I don't know. I'm sorry, I can't help you. I just don't know. I'm sorry.
Are you letting me go? Don't shut down on me.
Target: I'm sorry, sir, I must.
I understand. I hope I didn't bother you with my question.
Target: No it's okay.
Okay, as long as we're good.
Target: Thank you so much for calling and shopping on Target.com.
Wish me luck on my quest, Ara.
Target: Okay.
No, you hang up! No, yooooou hang up!
Target: (eventually hangs up)
Is the most expensive thing you can buy at Target really a laptop? That could be true. But that's not that high of a price for a #most #expensive #item. I want something more glamorous. So I set out to amuse and/or confuse another rep, this time from the classiest retailer I can think of, and by that I mean the most American, and by that I mean Walmart.
WALMART
Walmart: Thank you for calling Walmart Customer Service, this is Alex, how may I help you?
Hi Alex. I have a problem and I need you to help me solve it. I forgot about Valentine's Day and I need to make it up to my girlfriend. Money isn't an issue but time is, Alex. Time is of the essence! I need your most expensive item please, I wish to purchase it by that qualifier alone.
Walmart: The most expensive item at Walmart? Oh… alright. Okay, I'm going to have to go get help on this.
Last time someone said that I was hung up on. I can't do that again.
Walmart: I promise I'll be here. I won't hang up on you.
I'm going to trust you, Alex.
Walmart: I won't put you on hold, I'm just going to walk away and come back, so you can hear anything going on.
Okay.
<5 minutes later>

Walmart: Okay, sir. How about this diamond?
Yeah that's pretty expensive. Umm. This is perfect. I had no idea you guys sold diamond rings. $64,761. Wow. My shallow girlfriend will be very pleased. Thanks, Alex.
Walmart: Thanks so much for calling and shopping Walmart.com. Stay for one more question.
I stay for the question and vote "satisfied." I'm a little surprised that Walmart carries anything that expensive, but I guess they would carry diamond rings. They carry everything. Someday I really am going to get myself the shallowest girlfriend, right after I get myself $65,000 in spending money, and I'm going to buy her this diamond ring, and I'm going to do all of it online. I should have thought of diamond rings earlier. I wonder if Amazon has them.
AMAZON
Amazon has some joke expensive items, but it seems like their actual most expensive item is this 20 carat diamond bracelet:
$21,999 (–with free shipping!). Not bad.
But this is Amazon. We can get something more expensive than that. I check in Electronics and search for items above 50,000, then 100,000 then 500,000. I'm left with this.
$864,339 (plus 12.60 shipping — deal breaker). But hey, you save $493,865 if you buy this from Amazon. Side note: what the hell even is this? It's 4 year platinum support from Mellanox Technologies which is a company that says they are a "leading supplier of end-to-end InfiniBand and Ethernet interconnect solutions and services for servers and storage." Oh, okay, they do… internet… stuff. Anyway this is kind of a drag, I was hoping the expensive stuff would be more interesting like a crystal skull or something. This is just practical, I guess. Maybe it's a cover-up for the NSA? Let's go with that. Haha!
Jokes on you, Mellanox! You're exposed!
Now I just need to save up all this sweet, sweet blogging money, maybe try Cara (ed note: Ara)'s lottery numbers, and get myself a diamond ring, a laptop, and 4 years of excellent support for that laptop from Mellanox.
Thanks, internet!
Grant Pardee is a comedian originally from Ohio living in Los Angeles. He has performed at Bridgetown and SF Sketchfest, the Improv, Upright Citizens Brigade, and many other places, too. He contributes articles to VICE, and in 2013 the webseries he created, wrote and produced "Happy Place" was a finalist for the Comedy Central Short Pilot Competition at the New York Television Festival. Follow him on twitter @grantpa
(Source: Savings.com)