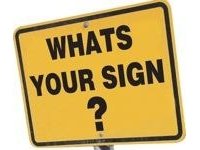 Psst! Wanna Win an iPad?
Look, there are two ways to be romantic:
You can make some sort of arts and crafts project (preferably paper maché) with or for your girl.
You can buy her something.
I'm terrible at arts and crafts, so I have no choice but to spend money. Fortunately, I've become pretty adept at romancing on a budget. If you want some regular tips on getting that hot date without looking like a cheapskate, then fan
The Budget Romeo
on Facebook or follow me on Twitter
@BudgetRomeo
. You'll be able to stay abreast of great deals, and I may let you in on some of my wooing strategies. I'll also fill you in on great contests like this one...
Savings.com is giving away a brand new
Apple iPad
to one lucky winner on Valentine's Day. To enter, submit the worst, funniest, lamest pickup line you've ever heard/used/had used on you via Twitter by tweeting @BudgetRomeo and using the hashtag #pickupFAIL. You can also enter by posting your pickup line on
The Budget Romeo
wall on Facebook.
You'll have until 11:59PM PST on Sunday, February 7th to submit your pickup line. At that point I, Budget Romeo, expert in all things related to love will pick my favorite five pickup lines, make videos of myself trying them out on the ladies, and then post them to YouTube. Please keep in mind that I can't guarantee these lines will work as well for you as they do for me, but I guess that's info for the fine print.
Savings.com will notify the five finalists so they can start spreading the word to their networks to comment on the video of their pickup line. On Valentine's Day, the video with the most comments will be declared the winner, and that person will win an Apple iPad (to be delivered once they're available to order from Apple).
My suggestion is that you buy your girl some flowers, and then tell her you have a big surprise for her. If you win the contest, the big surprise is that she gets an iPad to complement the beautiful flowers that you had some florist arrange for you because you have no clue what a good arrangement is supposed to look like. If you lose the contest, the big surprise can be...I dunno...that you're going to spend forty minutes with her making a giraffe out of paper maché. She'd probably prefer the iPad, but a giraffe would be pretty cool too.