Moving: How to save by hiring a moving company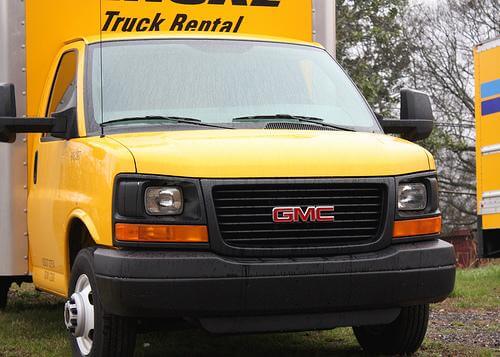 Since I was a baby, my family has constantly moved. In fact, I was born in a random State while my family was on a road trip and then ended up in an a couple different states within my first few years of life. Growing up was a constant change with moving every couple of years.
Now that I am on my own, I'm still moving. I have a growing family, and a constantly changing life. It used to be that I would rent a truck and buy pizza for all my friends in order to get all of the moving done. This sure is hard on your friends, right?
So three years ago, I made the choice to hire movers for the first time. I wanted to save the backs of my friends, AND hopefully it wouldn't cost me too much extra money.
Hiring movers can cost just about the same as it would be to rent a truck. Here's how to save on hiring a moving company to help you move:
1. Have everything packed before the movers arrive. This is key in saving money. When you hire a moving company, you are paying for time. The less the movers have to do, the more money you will save.
2. Use your own packing materials. With moving companies, you usually pay per box, and for all the other materials that they have to use.
3. Be courteous, friendly, make or buy the movers some lunch, and the movers will usually move quickly without issue. I've heard from others that use movers, and they all agree that a good attitude motivates the movers to work as quickly as possible.
4. Once the movers unload your items, stop the clock. If you can unpack all of your items on your own, then you'll be doing well and saving money.
For me, hiring movers is all about avoiding the "back-breaking" work of hauling big boxes and furniture. Depending on how far you plan on moving, hiring movers may end up costing just about as much as it would be to rent a truck and pay for the gas. With movers, you only have to calculate the hourly rate and cost of materials.
When all was said and done, I spent about $150 more to hire movers than it would have cost to rent the truck AND, I avoided increased chiropractor visits.
Price it before you buy it, and you may decide that it's worth it to save your back and hire a moving company with your next move. Have you hired movers before? How was your experience?

Crystal Collins is an Atlanta local, adventurer, a health advocate and thrifty as can be. Check her out on her blog at TheThriftyMama.com.
(Source: Savings.com)