The best apps of 2012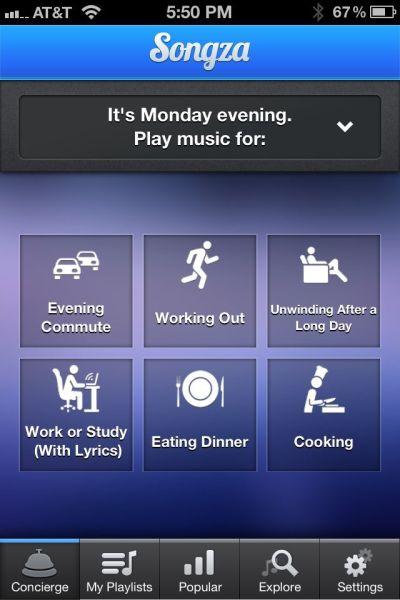 Specifically, apps. The best smartphone in the world can't do much without them, and with literally thousands of apps to choose from, sometimes it's hard to narrow down the real gems. But I've done just that here in my roundup of the most awesome apps of 2012. (Although I'm referring specifically to iPhone apps, many of these are available for Android as well.)
I should note that not all of these made their debut this year; a few simply landed on my radar in 2012 or proved themselves especially indispensable.
Specifically, apps. The best smartphone in the world can't do much without them, and with literally thousands of apps to choose from, sometimes it's hard to narrow down the real gems. But I've done just that here in my roundup of the most awesome apps of 2012. (Although I'm referring specifically to iPhone apps, many of these are available for Android as well.)
I should note that not all of these made their debut this year; a few simply landed on my radar in 2012 or proved themselves especially indispensable. I think you'll find them equally invaluable.
A must-have app for busy families, Cozi keeps a shared calendar in sync between everyone's PCs, phones, and tablets. It also features a shopping list and to-do list that any family member can add to. Amazingly, it's a freebie, though there's a Pro version ($49 annually) that adds a few more features.
Everyone needs a password manager, and for my money, the best option is one that can sync with a desktop counterpart. That way you've got access to your important passwords (and other crucial private data) on both your PC and your smartphone or tablet. eWallet does just that, and while it's not the cheapest option out there, I couldn't live without it.
It's almost silly how often I find myself using my iPhone as a flashlight. Whether it's heading to bed without waking my spouse or fiddling with cables behind the TV, the free Flashlight app comes in handy on a regular basis. It features a brightness adjustment dial, strobe-light option, compass, and even an SOS mode.
With the arrival of iOS 6, Apple put the formerly integrated Google Maps out to pasture in favor of its own, crummier maps app. Thankfully, the former just made a triumphant return to the App Store, and it's better than ever. Still free, too. And if you add the words "via transit" to your Siri requests for directions, you can fool her into using Google Maps instead of Apple Maps.
Kind of like Netflix for magazines, NextIssue charges you a flat monthly rate ($9.99, or $14.99 if you want weeklies) for unlimited access to some 80 popular magazines, all of them delivered to your tablet for easy on-the-go reading. The app's a bit buggy, but this magazine junkie seriously loves the service.
You've heard of Pandora, right? You feed it an artist or song you like, it whips up a playlist. With Songza, you choose an activity you're doing–cooking dinner, studying for a test, chilling by the pool, etc.–and it builds a playlist to suit that mood. Amazingly, it's free, and unlike Pandora, it doesn't interrupt you with commercials. Best. Music app. Ever.
I don't know how I managed my life before WorkFlowy came along. It's really nothing more than a simple outliner, but it's so fast, easy, and convenient, I've started relying on it for nearly everything: work projects, writing ideas, gift lists, and so on. The app merely duplicates (and syncs with) the browser-based version, but that's enough for me. Best of all, it's free.
Veteran technology writer Rick Broida is the author of numerous books, blogs, and features. He lends his money-saving expertise to CNET and Savings.com, and also writes for PC World and Wired.
(Source: Savings.com)