Real moms share their most meaningful Mother's Day gifts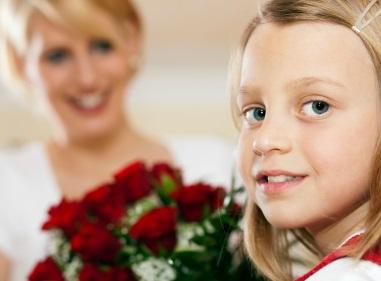 With Mother's Day right around the corner, a familiar fear is probably starting to set in. You want to get her something amazing and wonderful … but how can you get across how much she means to you without spending your entire emergency savings to do it.
Of course one thing that most moms love (especially those with older, busy children) costs nothing at all: time with their family.
But what else could you do? We asked real moms and kids what their favorite Mother's Day gifts were to get or to give—and not one of them would break the bank.
"My favorite ever Mom's day gift was last year. My husband and the kids took one of my favorite songs and changed the words so it was all about me and what a great mom they thought I was. I loved it! They sang it for me, and it was hilarious because my daughter obviously had a big part in making up the words. I loved it, cried, and made them sing it over and over. My husband also typed out the words and make it look really cute on a piece of paper, which they signed."
—Jami Holles
"When it comes to my kids, the best gifts are usually handmade—so a drawing or a craft that my husband could help them create. The thought and effort is what's important, not the cost."
—Lisa Ulm
"The poems from when my kids were young are priceless!"
—Marie Woodill
"Of all the gifts I've given, the best reaction I received was last year (and it was the least amount of money I spent!). With Mom being in her 70s now, she no longer enjoys cooking. I prepared individual dinners for her and my Dad that could be frozen and easily reheated."
—Sue Hopkins
"I love pedicures, so that's always a big one for Mother's day for me. It doesn't take much to make me smile."
—Cyndy Young
"A handmade coupon book my daughter gave me. Loved it!"
—Jaclyn L. Neham
"I think the best gift I got was when my daughter painted my bathroom for me."
—Judy Hatton
"I received wrapping tissue flowers in a vase from my grandkids that I'm still displaying after several years."
—Marcella Towns
"Custom stepping stones that the children decorated however they liked."
—Kelly Rhynehart
Cheryl Lock is a personal finance writer at and former editor at LearnVest and Parents magazine. When she's not writing, she enjoys travel, which she blogs about at wearywanderer.wordpress.com.
(Source: Savings.com)