Salma Hayek Launching Nuance and Other Celebrity Beauty Lines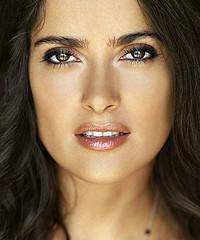 Image courtesy of Athena LeTrelle via Flickr

Celebrities know how important it is to look beautiful. Having spent so much time in a hair and makeup chair, they know a thing or two about what works and what doesn't. Recently, entrepreneur and actress Salma Hayek announced that she will be carrying out her own affordable beauty line, Nuance, which will feature natural ingredients from her native country. The anti-aging properties in the ingredients have been used by the women in her family for generations. Her grandmother "died at 96 with no wrinkles", she said.
Celebrities are constantly launching their own line of beauty products–from hair, to skin, to makeup, and perfume. These are some other beauty product lines with some star power: Justin Bieber Nail Polish: OK, this 17-year-old boy might not be a beauty expert, but his nail polish has been selling like hot cakes. Bieber launched his own collection of nail polish with OPI called 'The One Less Lonely Girl' (inspired by one of his songs) and has sold more than 1 million bottles just shortly after he launched it in mid-December. There are 14 shades total which are named by his hit songs, 'Step 2 The Beat of My Heart' being the best-seller. It's also for a good cause. The collection raises awareness for an organization that Bieber supports, Pencils of Promise, which aims to build schools around the world. His collection was initially sold at Walmart, but is now available at Sears and Target for around $7.
Kat Von D: This famed tattoo artist and reality TV star has her own cosmetic line exclusively sold at Sephora. If you want to add some edgy dramatic flair to your makeup arsenal, then this is one try out. The colors are dark and vibrant so it's not really ideal to wear for the office. The line also has special products for concealing tattoos.
Giselle Bundchen Sejaa Skincare: The supermodel we've seen in Victoria's Secret ads and high- fashion magazines has launched her own natural skincare line, Sejaa. Bundchen is an environmentalist and a UNEP Goodwill Ambassador. There are only three products in her line, but they are 100% natural and the containers are packaged with recycled material. Products retail for around $50-$70, but purchasing the limited edition kit with all three products will save you 25%.
Josie Maran Cosmetics: The supermodel and former face of Maybelline and Guess created an eco-friendly, non-toxic line of beauty products. Josie Maran products are also made with botanical ingredients and packaged in recyclable and biodegradable containers. Her favorite ingredient and "beauty secret," Argan Oil, is found in the majority of her products and can be used on the hair and skin. It's 100% organic and rich in vitamin E, carotenes, and essential fatty acids.

IMAN Cosmetics: The supermodel created her own cosmetic, skincare, and fragrance line primarily for women of color. Her line has a full array of eye and lip colors that are long lasting and the foundations come in many shades that can be applied either wet or dry. The skincare line also includes products that help oily skin and hyper-pigmentation. IMAN Cosmetics can be found at Target, Walgreens and Walmart.
Do you have another favorite celebrity beauty product line?