Savings Secrets: 6 reasons to shop online this year for Black Friday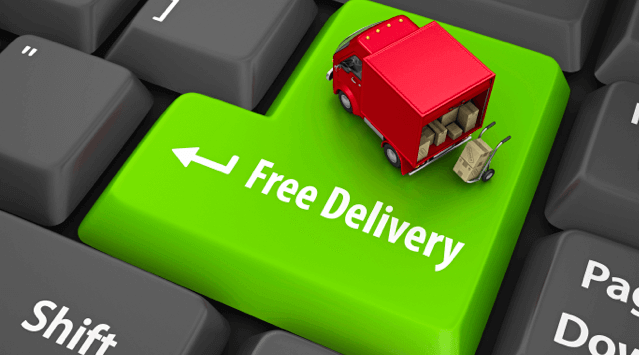 Black Friday: otherwise known to me as the day I stay far, far away from retail stores, while snuggled on the couch with my slippers and computer. Actually, this year I may even go for the two computer set-up…this is getting serious at my house. Why? I'll tell you why. Here are six reasons you should join me this year in shopping online for Black Friday. 1. The same deals that are available in the stores will also be available online.

It's true.
2. The deals available online for Black Friday are better.

Unless you're going for that one TV that you know you can only get by standing in line for 12 hours, then you're better off shopping online. The deals are usually better. That TV deal happens online, too, but you just never know when it's going to happen and it's usually sold out in two seconds.
Everything else, the same or better! Especially since you can combine coupon codes with the Black Friday deals.
3. There are more deals to be had online than in the retail stores.

It's like Black Friday for an entire week for the online world, during the week of Thanksgiving. There are so many deals available, that you will never lack for finding a good deal on something.
Sites like Amazon.com will price-match pretty much any deal that week, so you can bet that you'll have access to all the deals by sitting at your computer vs. being stuck with the few retail stores you are able to hit up on Black Friday.
4. I don't have to leave my home or brave the crowds.

I like my couch. It's comfy. I also like my duo-computer set up in my office that I can access if necessary. Bunny slippers, PJ's, coffee and my computer. That's all I really need. And this lamp…I need this lamp, too….
5. Shipping is usually free, so why not?

Along with awesome coupon codes available from retailers online, most of them offer free shipping in some form or fashion the week of Black Friday. You can usually get free shipping with either a coupon code or by placing a minimum order – ie. free shipping when you spend $25.
6. I'm saving time and gas money – WIN!

Time equals money right? And we all know that gas = $$ as well, so if nothing else put you over the top to convince you to shop online, let this reason be the one!
And the most important thing to remember: for a DealPro, Black Friday is every day. You can get awesome deals here on Savings.com and from our DealPro network every day of the week. This is especially true for the Holiday Season. If you miss a deal, or can't spend a ton of time online during Thanksgiving week, no worries! 'Cause we gotcha covered with deals all through the Holidays.
You can learn more about saving this Holiday Season at a Holiday Savings Class in your area. Question: Do you prefer to brave the crowds or shop online for Black Friday?
Crystal Collins is an Atlanta local, adventurer, a health advocate and thrifty as can be. Check her out on her blog TheThriftyMama.com.

(Source:Savings.com)