Savings Secrets: How to exercise without spending a lot of money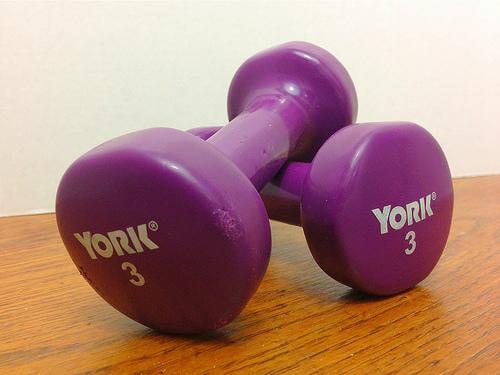 We're at mid-January, and if you haven't gotten serious about those New Year's Resolutions yet, it's time! Planning on doing some fitness and get to exercising this year? That's great! But maybe you're nervous about the cost. Perhaps you can't join the local gym. No worries! We've still got ways we can work out. Check out these four ways you can still exercise without spending a lot of money:
1. Workout videos. All you really need are a couple of favorites to help you get in shape. Buy a few of your favorites, or you can check out the dozens upon dozens of exercise videos available via Instant Streaming on Netflix. It costs $7.99 a month, but if you already have Netflix, then this is an easy way for you to get workout videos. 2. Start walking. One of the simplest things you can do to lose some weight and get fit is to start walking on a regular basis. It costs nothing to get started. Just walking a few days a week for about twenty minutes can help improve your health.
3. Practice some dance moves on a regular basis. Load up some music onto your playlist and go to town with the funky chicken. Dancing is fabulous cardio, and the practice will help you impress everyone at the next office party. If you want to go the extra mile, get a dance game for your video game system. I'm a big fan of the Just Dance games. They are always fun and a great workout.
4. Check thrift stores/consignment stores for old exercise equipment. You can get a good deal on everything from a bike to a good weight set. Depending on what your fitness focus is on this year, you can probably find a good deal on something at thrift store. If not, there's always Craigslist!
You can learn tips like this and more at a Savings.com money saving workshop in your area. What are some of the ways you will get fit while saving money this year?
Crystal Collins is an Atlanta local, adventurer, a health advocate and thrifty as can be. Check her out on her blog TheThriftyMama.com.
Always consult a medical professional before beginning any new diet or fitness regimen. This post is for informational and educational purposes only and is not meant to be a substitute for medical advice.
(Source: Savings.com)