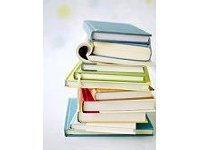 Mrs. Money: Library Books on Kindle and 4 Other Ways to Save Money by Using the Library
Using the library is an excellent way to save money by borrowing books instead of buying them. Many people don't utilize all the ways the library can save you money.
Here are other ways we use the library besides borrowing books:
Movie Rentals. The library has many movies ranging from documentaries to Disney movies. If there is a movie that I want to see, I can reserve it online and then when it gets returned, I'm notified. The check out time is longer than most movie rental places too!


Discounts to local attractions. I've seen numerous fliers posted at the library for free or discounted local attractions. One of the botanical gardens near our house offered free passes just by using the library!


Free music. Our library has a really good CD collection, and it's nice to go check out CDs that I think I might want to buy. It's also neat to check out a CD that I would never think of listening to otherwise. I think it's important to have a wide variety of music.


Kindle books and down loadable e-books to borrow. One of my friends recently purchased a Kindle and instead of spending a ton of money on Kindle books they've found out their local library will let them borrow the e books. That's awesome!


Book clubs. Book clubs are an awesome way to meet new friends, especially if you're new to an area. It's a free activity that will allow you to spend time with others that you'll share something in common with. Plus, reading a book with friends is much more fun than reading it alone!
How do you use your library card?
Mrs. Money writes at the Ultimate Money Blog, where she shares tips on frugal living, how to live green, and living a simpler life.