Exclusive
Get a $25 Rebate When You Spend Over $100 at Macy's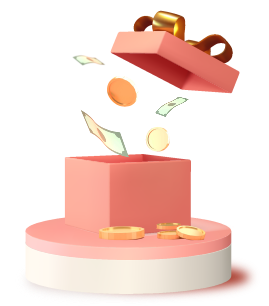 Macy's - Frequently Asked Questions
What are Macy's best coupons?
Friends and Family: Up to an Extra 30% Off Plus 15% Off Beauty Products - Get Code

Extra 25% Off Your Next Order When You Create a Macy's Profile - Get Deal
How many promo codes can you use at Macy's?
You can only apply one promo code per order at Macy's. To apply a promo code for an online order, enter the code in the box under "Enter promo code" on the right side of the checkout page where you should see your order total. Click "Apply" and you should see the discount reflected in the total.
How do I get Macy's coupons by text?
Opt in for Macy's Promo Alerts via text by signing in to your Macy's account online, click on Profile, view Preferences to edit notifications, check the "Yes, text me" box, enter your mobile number, choose the texts you want to receive, and click the save button. If you want to cancel these text alerts, you can text STOP, CANCEL, END, QUIT, or UNSUBSCRIBE to 62297.
Does Macy's offer student discounts?
No, Macy's does not currently offer student discounts. You can find the latest deals for students during Macy's annual Back-to-School Sale.
What is Macy's return policy?
Macy's gladly accepts most returns by mail and in stores within 90 days of purchase for free. Exceptions may apply; check the customer service page for more details. Returnable items must be in original, saleable condition with the price tags attached. For the holiday season, items purchased starting from Oct. 5, 2021, must be returned by Jan. 31, 2022.
How do I reach out to customer service about my order?
For online and in-store orders, you can reach out to Macy's customer service by calling (800) 289-6229 or visit your nearest Macy's to speak with a customer service representative in person. You can also send an email to customerservice@macys.com.
How much does shipping cost?
Non-cardholders, Bronze and Silver Macy's cardholders may have to pay $10.95 for standard shipping for orders under $99. Platinum and Gold members get to enjoy free standard shipping with no minimum purchase requirement until Dec. 31 while all shoppers get free standard shipping on orders $25 and over until Dec. 9. Macy's often runs promotions on free shipping with lower minimum purchase requirements.
Recently Expired Macy's Coupons
Shop Holiday Gift Guide + Buy Online and Get Same-Day $5 Delivery Powered by DoorDash
Online Only: Shop Cyber Week Daily Deals
2 Days Only: Up to 70% Off Cyber Monday Specials + Up to an Extra 20% Off Your Order
20-60% Off Select Home Items
Similar Coupons, Promo Codes and Deals